Function
F00L039 FR Overalls
- 50 industrial washes - Non-metal elements - Anti-Static Protection - Multi-Risk Protection
Details
CVC Series Industrial Washable Flame Retardant Work Overall For Electric Industry
Description of the FR work overall:
- 50 industrial washes
- Non-metal elements
High quality cotton rich blend, improved by addition of polyester and antistatic yarn, provides both natural fibers and durability of polyester with higher tear resistance and colorfastness.
- Anti-Static Protection
That gives to the wearer extra protection against possibility of Static Electricity sparks, which might be very dangerous in explosive atmospheres of Refineries or Oil Terminals.
-Multi-Risk Protection
Be protected against Multiple Risks such as – Flash Fire, Electric Arc, Chemical splashes, Electrostatic Discharge (ESD).
-Fabric: 80% cotton 19% polyester 1% carbon fibre 340gsm
Features of the FR work overall:
2 x chest pockets with vertical opening and concealed zip closures

Width-adjustable cuffs with Velcro fastener

Waistbad with elastic side elements

2 x side pockets with zippers

1 x left leg pocket, 2 x back pockets, with flaps and Velcro closure

Preformed knee zones with knee pad pockets, with Velcro fastener at the top

FR industrial wash reflective tapes at critical areas - over shoulder, across waist, on arms and legs
Quick details of the FR work overall: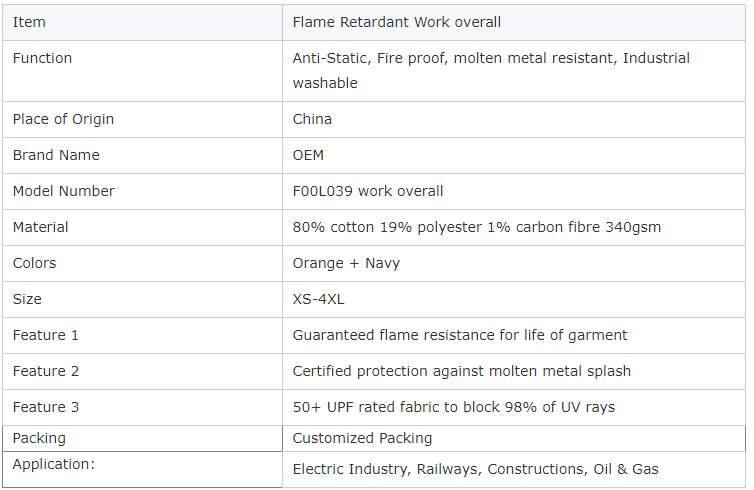 EN standards of the FR work overall:
EN ISO 11611: 2015

EN ISO 11612: 2015

EN 1149-5

EN ISO 15797

IEC 61482

EN 13034
Drafts of the FR work overall: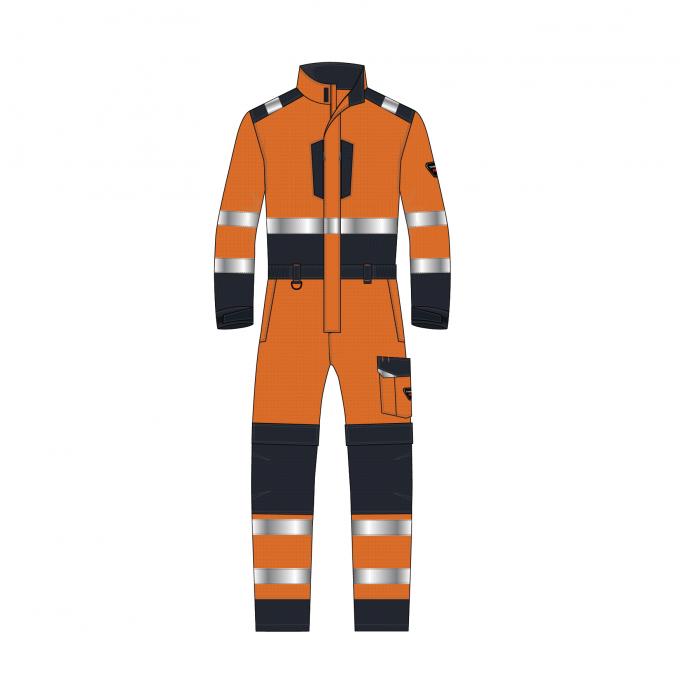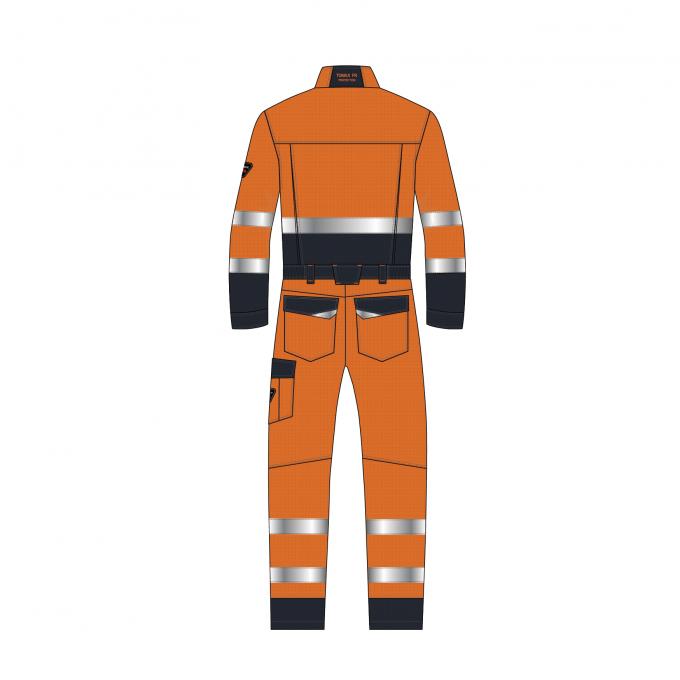 Details of the FR work overall: