Function
F00P052 Inherent FR stretch Hi-vis Trousers
- Fabric: Inherent FR Hi-visibility stretch fabric 290 g/m² - A new generation of FR protective clothes with extreme mobility - Risk assessment: Flame and heat Electric Arc Anti-static High-visibility
Details
Tomax F00P052 Inherent FR Stretch Hi-Vis Trousers
Product description of the Inherent FR Stretch Hi-Vis Trousers:
The Flame Retardant stretch jacket & trousers bring comfort to a whole new level – with a modern design and excellent fit and offering increased comfort and freedom of movement during work.
The inherent FR Hi-visibility stretch fabric is based on Modacrylic, Aramid and together with a high level of cotton & stretch fiber, this gives you a very stretchy comfortable fabric that will last in laundry and also offer very high FR protection.
Feature of the Inherent FR Stretch Hi-Vis Trousers:
- Fabric: Inherent FR rich moda blended Hi-visibility stretch fabric 290 g/m²
- A new generation of FR protective clothes with extreme mobility
- Risk assessment: Flame and heat, Electric Arc, Anti-static, High-visibility
Heat sealed segmented reflective stripes for greater comfort.

Side pockets with flaps.

Cargo pocket with mobile phone pocket and with flap.

Double ruler pocket with tool pockets.

Shaped knees with kneepad pockets in stretch zones.

Back pockets with pocket flaps and concealed zipper.
Standards:
EN ISO 11611: 2015

EN ISO 11612: 2015

EN IEC 61482

EN 1149-5

EN ISO 20471
Draft: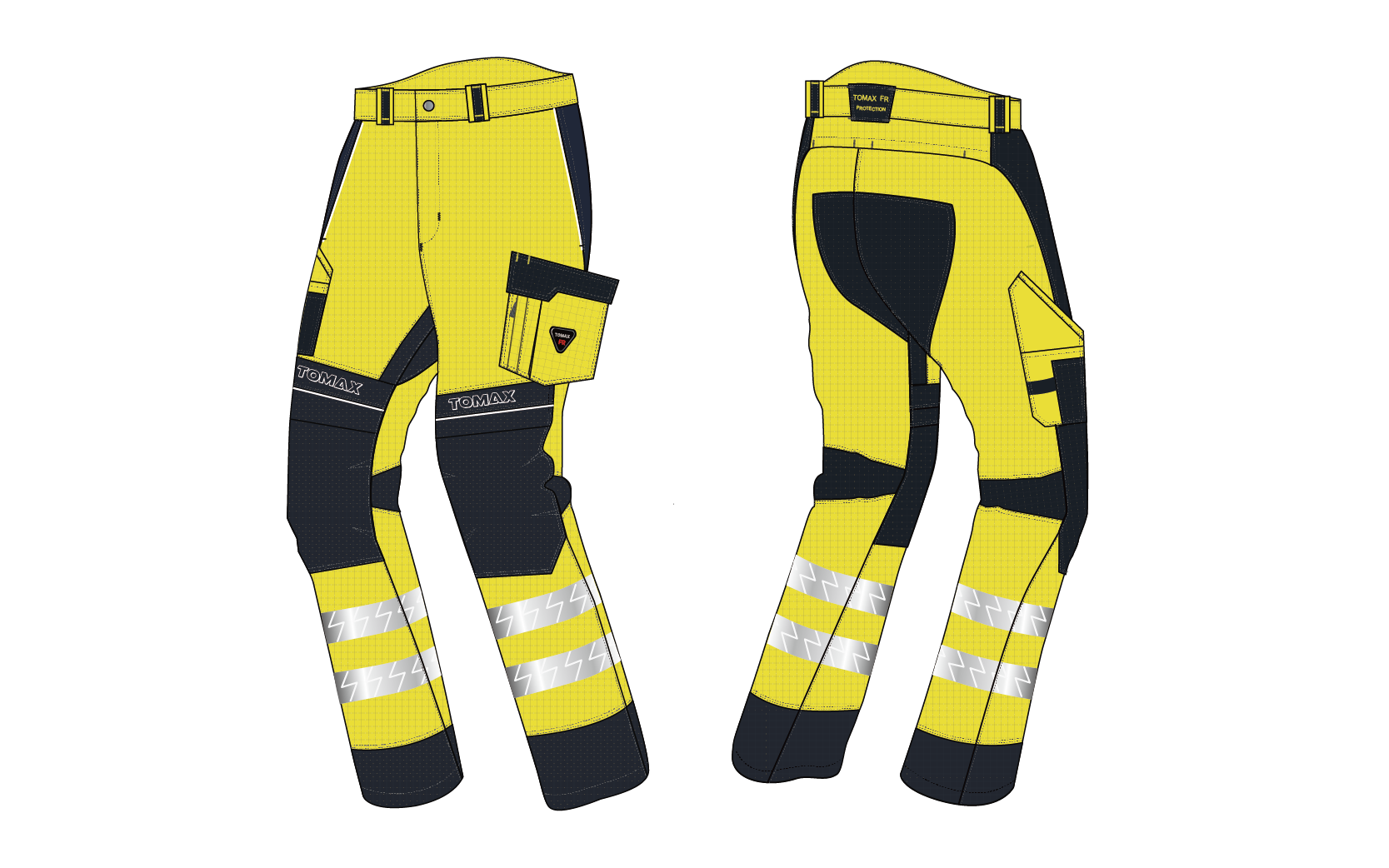 Details: