Function
F00J069 FR Shirt
-Fabric: 88% Cotton and 12% Nylon, 7oz - This flame resistant FR work shirt feature a comfortable and rugged 88% Cotton and 12% Nylon fabric with the features and protection you need to get you safely though the day. These FR work shirt
Details
F00J069 Flame Resistant Shirt
Description:
-Fabric: 88% Cotton and 12% Nylon, 7oz
-This flame resistant FR work shirt feature a comfortable and rugged 88% Cotton and 12% Nylon fabric with the features and protection you need to get you safely though the day. These FR work shirt meet NFPA 2112 Standards and NFPA 70E Standards for Electrical Safety in the Workplace.
Features:
- Reflective tape offers enhanced visibility
-Stitched with durable FR threads
-Chest pockets with flaps
-Back pleats for ease movement.
- FR heat resistant buttons
Draft: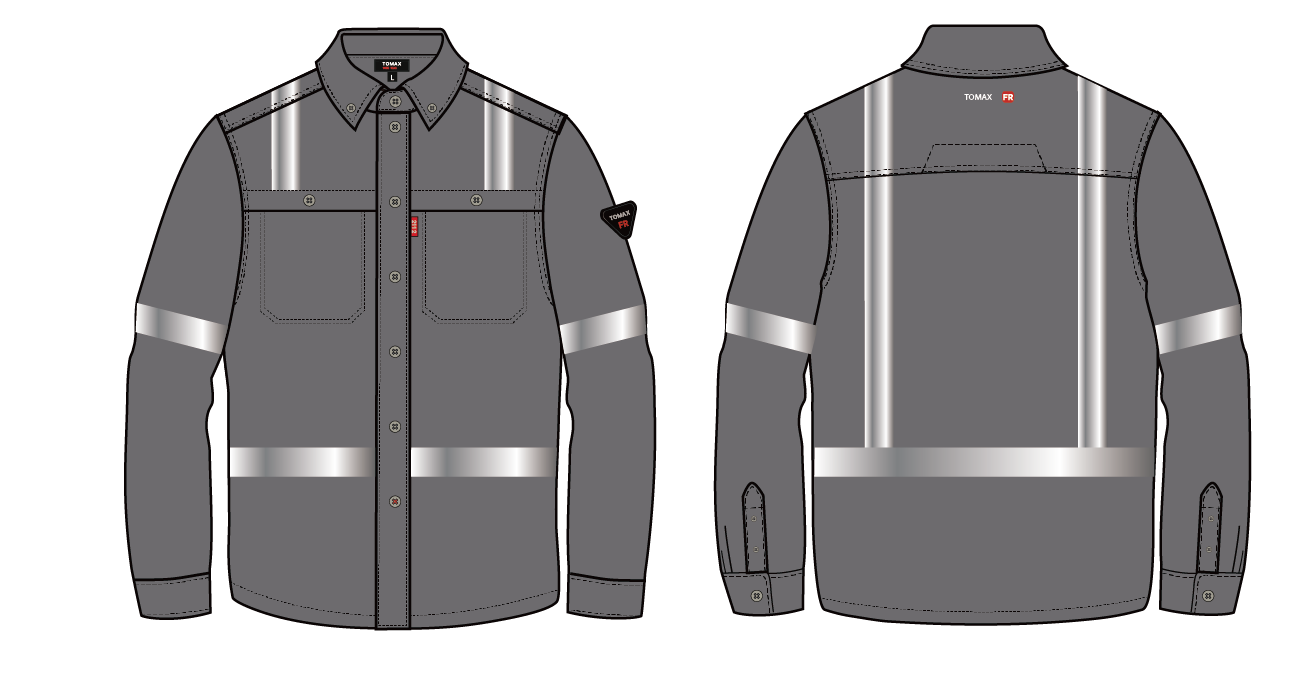 Standards:
ARC rate 2
NFPA 70E
ASTM F1506
NFPA2112
Color: Gray,khaki,,Navy, Orange
Application:
Welding
Metallurgical
Mining
Electricity

Oil & Gas