Function
P00J070 Chainsaw safety jacket
- Fabric: Durable Poly/cotton 240 g/m² - High performance Cordura® reinforcements - Mesh lining for an optimal wearing comfort - 6 layers arm, shoulder and chest protection comply with EN ISO 11393-6: 2018, Type A, Class 1
Details
P00J070 Chainsaw safety jacket
Description:
- Fabric: Durable Poly/cotton 240 g/m²
- High performance Cordura® reinforcements
- Mesh lining for an optimal wearing comfort
- 6 layers arm, shoulder and chest protection comply with
EN ISO 11393-6: 2018, Type A, Class 1
Features:
-Heat sealed segmented reflective tapes for great comfort and safety.
-Front zip closure under flap.
-One vertical inset pocket with zip closure on the chest and two side pockets with zippers closure.
-Ergonomic sleeves with Cordura® reinforcements and Velcro adjustment on cuffs.
-Back aeration through zippers
-Elongated back tail
Draft: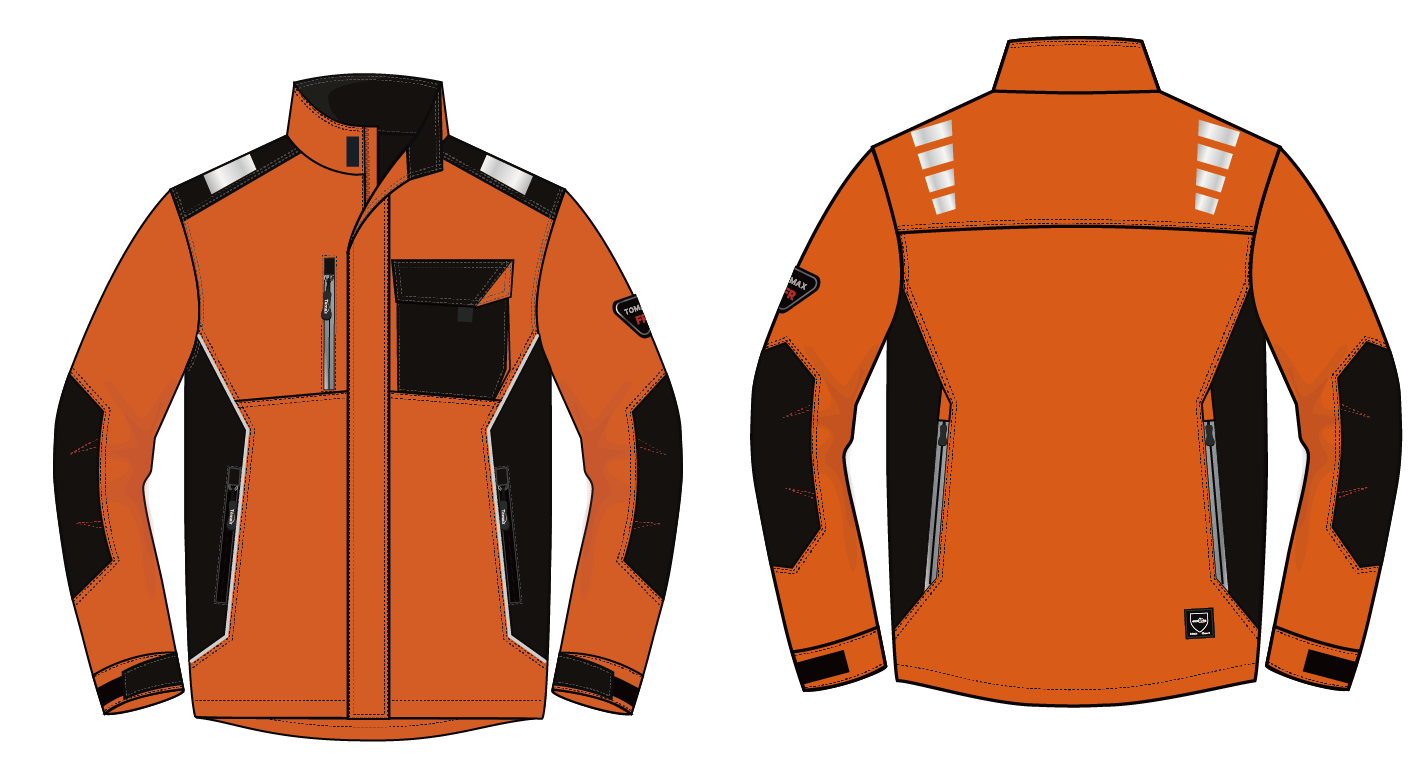 Standards:
EN ISO 11393-6: 2018, Type A, Class 1 - 20 m/s
EN ISO 13688:2013
Sizing: XS-4XL
Color: Hi-vis Orange + Black